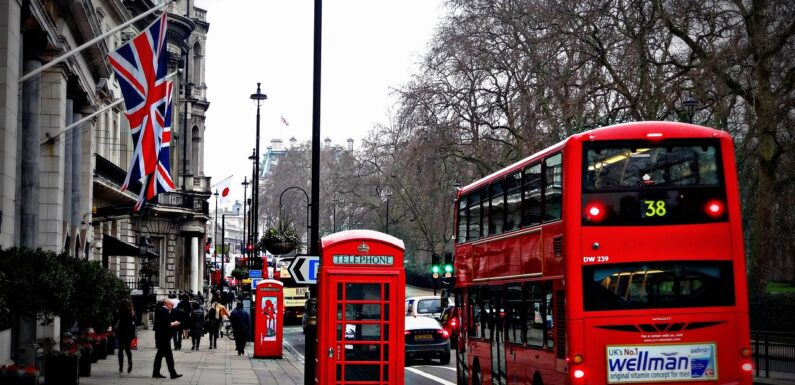 London is a vibrant and exciting city to visit, with many world-renowned landmarks and attractions to explore. There is always something new to do in London and exciting happening in London, so it's worth checking out event listings and planning your trip around any festivals or special events that may be taking place.
Here are 24 Random things to do in London that you can follow to plan your visit:
Choose your travel dates: Consider the weather, events, and any other factors that may influence your trip.
Book your transportation: You can fly into London Heathrow Airport or one of the other airports in the city, take a train, or take a coach.
Choose your accommodation: There are many different types of accommodation available in London, including hotels, hostels, and vacation rentals. Consider your budget and preferences when selecting a place to stay.
Plan your itinerary: Think about what you want to see and to do in London, and create a list of must-see attractions. Some popular options include Buckingham Palace, the Tower of London, and the London Eye.
Purchase tickets: If you want to visit any attractions that require tickets, it's a good idea to purchase them in advance to avoid queues.
Consider purchasing a travel pass: A travel pass, such as an Oyster card, can make it easier and more convenient to get around the city by public transportation.
Pack for your trip: Make sure to bring all the necessary documents, such as your passport and travel insurance, as well as any other items you'll need for your trip.
Flights: You can find a variety of airlines that fly to London from many cities around the world. Compare prices and schedules to find the best option for you.
Plan your itinerary: London is a large city with many things to see and do. Make a list of the attractions you want to visit and consider purchasing a sightseeing pass to save money on entry fees.
Consider transportation: London has an extensive public transportation system, including buses, the Underground (also known as the "Tube"), and trains. You can also rent a car or use a taxi or ride-hailing service if you prefer.
Pack your bags: Don't forget to bring all necessary documents, such as your passport if you're travelling from abroad. Also, be sure to pack comfortable shoes as you'll likely be doing a lot of walking.
Visit iconic landmarks such as Buckingham Palace, the London Eye, and Big Ben.
Take a stroll through beautiful parks like Hyde Park and St. James's Park.
Explore the city's rich history at museums such as the Tate Modern, and the Natural History Museum.
Shop till you drop at Oxford Street, Covent Garden, and Camden Market.
Sample some of the city's delicious food at Borough Market and Brick Lane.
Catch a show in the West End, the theatre district of London.
Visit the Harry Potter Studio Tour in Watford, just outside of London.
Visit the British Museum and see the Rosetta Stone, Elgin Marbles, and other treasures from around the world.
Take a tour of the Houses of Parliament and watch a debate in the House of Commons or House of Lords.
Take a walk along the South Bank and see the London Eye, the Shard, and other landmarks.
Visit the Tower of London and see the Crown Jewels and the White Tower.
Go to a football match at one of London's top clubs, such as Arsenal, Chelsea, Tottenham, or West Ham.
Try some traditional English food at a pub or restaurant.
Have some tips you want to send us? Send us through our Facebook Page
Discover Other Things To Do in London