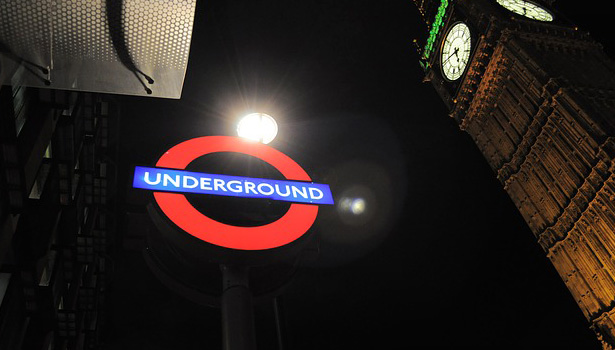 Choosing London hotels based on location can make getting around during your vacation both simple and affordable. Renting a car while on vacation can be very costly. Between the rental fees, additional insurance, parking, and tollbooths, transportation expenses stack up quickly. Fortunately, public transportation is readily available in magnificent London and there are a number of hotels located just a short walking distance to various underground and rail stations. Because many of the city's attractions are also located close to these stations, sightseeing can be done quickly, easily, and affordably.
Unlike the roadways in the United States, the streets in London are tight and narrow, making them difficult to navigate. Excessive vehicles on the streets cause traffic congestion and delays. It is estimated that close to 250,000 automobiles circulate in the central zone of London every day. Speed during rush hour averages 10 miles per hour. Travelers can avoid much stress on their vacations and holidays if they skip the rental cars and opt for London's various public transportation systems.
"The Tube" is what Londoners call the London Underground (subway system). The Tube has 275 stations located throughout the city, many of which are in close proximity to both prominent hotels and popular attractions, such as museums, parks, theatres, and restaurants. The Tube operates 12 different lines throughout London, making it the fastest and easiest way to get around the city. It is the most popular mode of transportation for local residents. London's rail system operates similarly to The Tube, but runs above ground. By using The Tube or London Rail, travelers may cross the city quickly and be delivered within an easy walking distance to just about any of London's major attractions. Best of all, there are no traffic jams to cause delays, parking fees to pay, or surface streets to get lost on.
There are many London hotels in convenient locations. Most hotels are less than one kilometer (.6 miles) from several Tube stations and have at least one London Rail station located within the same distance. Additionally, vacationers can select a hotel based on its proximity to a certain park or museum and still enjoy other attractions that are located on the other side of the city. This opens up the entire city of London for exploration from one central location – a hotel room.
Museums are popular attractions for London visitors and there are several different museums dispersed amongst the city. History lovers may indulge in the British Museum, the Natural History Museum, and the Victoria and Albert Museum. Architecture buffs can take in attractions such as the Tower Bridge, the Westminster Abbey, and Buckingham Palace. London also features many parks and green areas: Hyde Park, Greenwich Park, and the Kew Gardens Royal Botanical Gardens. By choosing a hotel with easy access to a rail or Tube station, a traveler's biggest dilemma will be how to fit everything into one trip – not how to get from attraction to the next. London's public transportation system makes it easy to see the entire city and to quickly get from one point to the next.
Staying at a hotel with convenient access to rail (both ground and underground) transportation makes it possible to spend the entire day sightseeing around the city and then enjoy an evening of fine dining and theatre. And all of this activity can take place in opposite areas of the city.