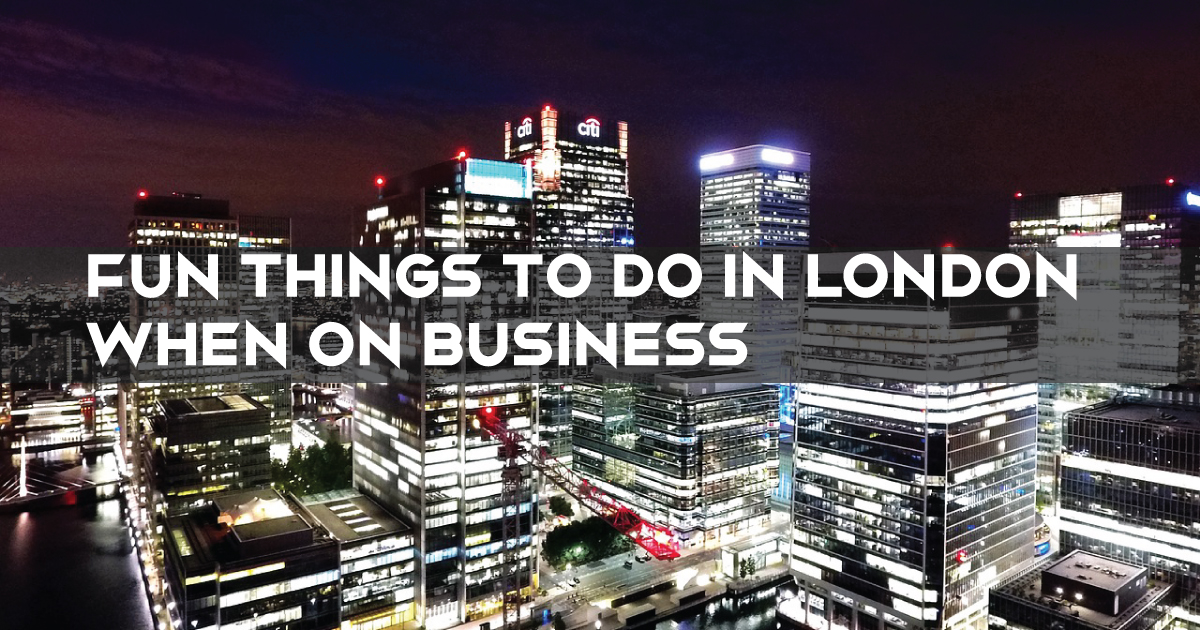 Fun Things to Do in London When on Business – London is a business hub of activity and home to thousands of businesses from shops to offices. Chances are if you are travelling to London on business, then you will find yourself in meetings or at a conference, but you will have a bit of free time to explore what the city has to offer. Maybe you are going on your own, so you want enjoyable things you can do on your own within a short period of time, so that you can see some of London while still making it to your next appointment or meeting.
Most business travellers will spend the majority of their time in their hotel, but London is a hive of activity and you want to ensure you get to soak up some of the fun, culture and history this amazing capital city can provide.
If you have meetings planned throughout the city, then maybe make a fun element out of it and book yourself a few days on the Hop on Hop off tour bus. This double decker open topped bus can take you throughout London. It stops at some of the most famous sites along the way and you simply hop off at the ones you want to see and then hop on the bus to the next stop that interests you. When on business you can use the bus to get to your meetings and throw some of the most famous sites into your day. Hop off at a famous site close to your next meeting, get to see the site and then go onto your meeting, hopping back on the bus for your next meeting and explore London while you go about your day.
Fun Things to Do in London When on Business – London Eye
Visit the London Eye at the end of your day rather than making your way back to your hotel. The London Eye is a giant Ferris Wheel which does a full circle in around thirty minutes. During this time you get a recorded guided tour and you get to see the sights from a unique angle. You can see the whole of London with ease and when you have finished a long day, thirty minutes is a good time to relax and soak up the sights of London before you return to your hotel for your evening meal and to finish off some last minute paperwork.
Fun Things to Do in London When on Business – Theatres
You will also want to consider spending the evening at one of the many productions being shown in Theatreland. Theatreland is West End London, which is famous for it's numerous theatres. The concierge at your hotel will be able to assist you with your booking whether you want to see the ballet, an opera, a comedy or an orchestral experience. The theatre is something you can do on your own and you don't need a partner, it's a chance to soak up some culture and enjoy some of what London has to provide.
Fun Things to Do in London When on Business – River Thames
If you are staying in a hotel close to the famous River Thames, then why not take a leisurely stroll along this famous river, either before, during or after your meetings of the day. Enjoy the fresh air and a relaxing experience as you make your way down one of the most famous rivers in the world. If you have some time on your hands, get onto one of the river tours and experience London from a unique angle.
Fun Things to Do in London When on Business – Changing of the Guard
Have a break between appointments at around 11am? Then don't miss the changing of the guard at Buckingham Palace, this takes place every day and is something that every visitor should experience when in London.
More things to do in London ? CLICK HERE
How to Start your own Business with DropShipping – Dropshipping Deal