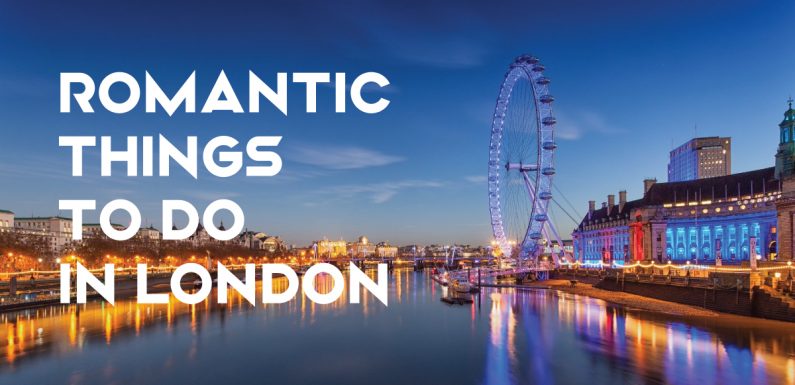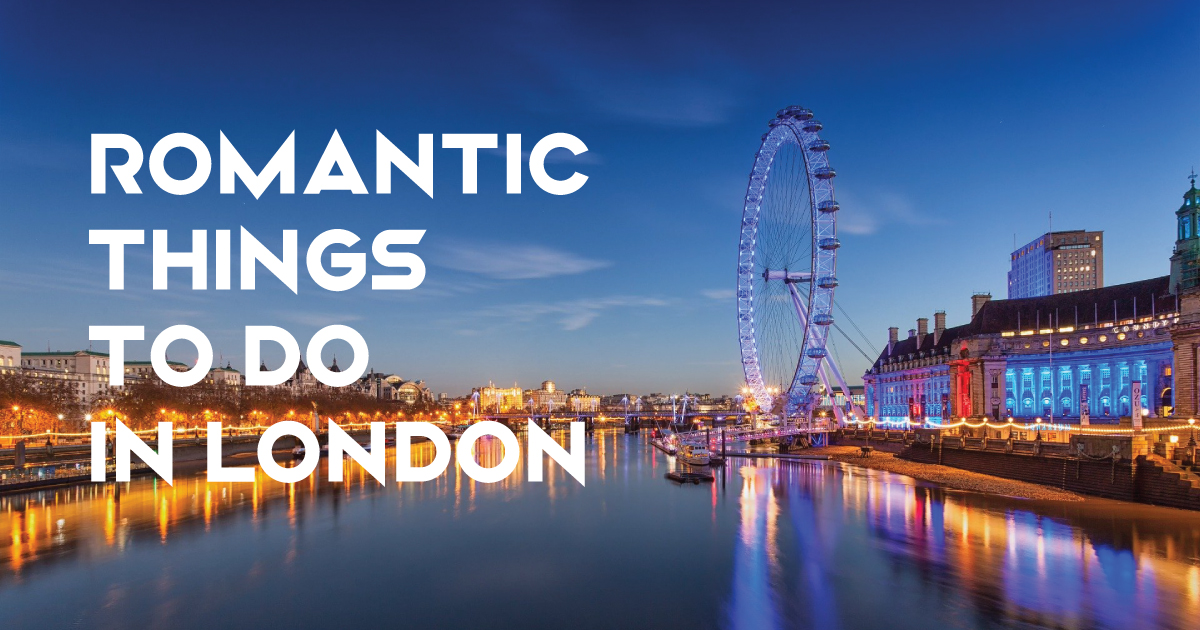 Romantic Things to Do in London – itcan be a very romantic city, maybe a place to escape for the weekend away from the children or a place where you make a proposal to the woman of your dreams. You may think the city isn't the right place for you, but you will be amazed at the fantastic opportunities that London has to offer.
Book yourself into a five star luxury hotel for the night, see if they offer a spa package to spoil your loved one and let them get some much needed pampering. Enjoy a five star English breakfast to start your day and then start enjoying the romantic sites that you can enjoy together during your stay.
Romantic Things to Do in London – London Eye
One of the most romantic things to do in London is to visit the London Eye. The London Eye sits next to the famous River Thames and is a giant Ferris Wheel. Visiting the London Eye as the sun is about to set is probably the best time to enjoy a romantic evening together. Maybe take a bottle of champagne along with you and if you intend proposing, now would be the time. The ride takes approximately thirty minutes with recorded guide, if you want to listen. You can enjoy some of the best views of the city, enjoying an eagles eye view. Stare out far beyond the eye can see and see the famous sites from a unique angle.
Romantic Things to Do in London – Notting Hill's Portobello Road market
Spend an afternoon wandering hand in hand along the famous Notting Hill's Portobello Road market. This market was made famous in the film with the name "Notting Hill" starring Hugh Grant and Julia Roberts. The market is a hive of activity with stalls selling a variety off goods from art to flowers. It's a great opportunity to explore this site of London and do some souvenir or gift shopping for family back home. The market is guaranteed to delight everyone and should not be missed.
Romantic Things to Do in London – Madam Tussauds Museum
Madam Tussauds Museum may not seem romantic, but it is a fun way to spend an afternoon together surrounded by life sized wax models of your favourite celebrities and characters. Have your photograph taken with a super model or with one of the prime ministers or US presidents. Have a good laugh and create lasting memories together that you can look back on in the future.
Romantic Things to Do in London – Hyde Park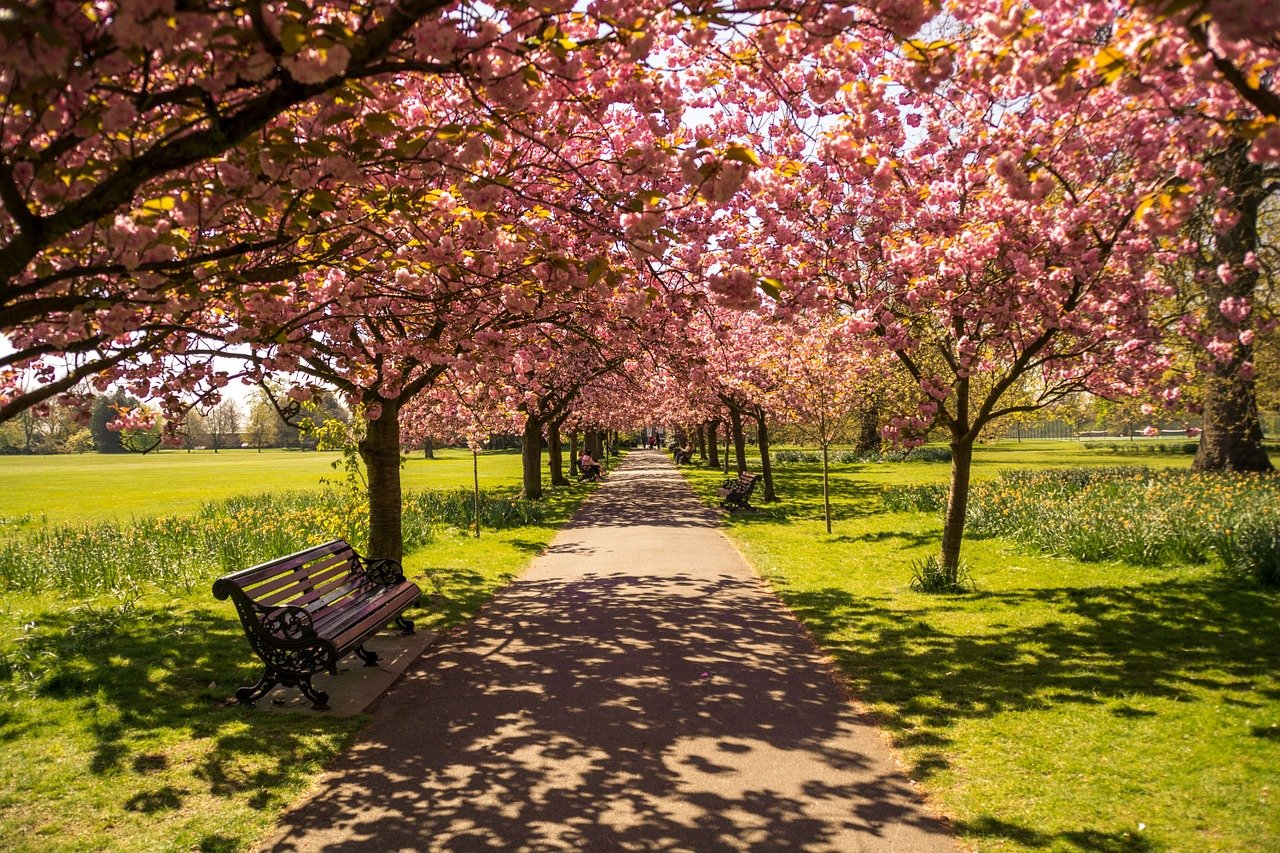 Hyde Park is an absolute must if you want a romantic day in London This huge open park is brimming with shaded trees where you can sit and enjoy a picnic on the grass or hire one of the rowing boats and make your way onto the man-made lake where you can also pop the question or enjoy a relaxing glass of bubbly. Spend some time feeding the ducks or just enjoy a leisurely walk along one of the numerous paths that you will find in the park during your stay.
Romantic Things to Do in London – Theatres
If you really want to impress then maybe make a booking through your hotel concierge for one of the many shows playing in West End. The West End theatres are famous for their range of acts which take place thorough the year. The area is fondly named Theatreland and has many theatres to choose from, along with a host of productions from the opera to ballets and dramas to comedies. End your evening with a romantic meal at one of the many top quality restaurants you can find in London or make your way back to your hotel and order in room service and relax in the comfort of your own room for the evening.
Romantic Things to Do in London – Canary Riverside Plaza
Canary Riverside Plaza is a world class hotel located in the prestigious Canary Wharf in London. Set minutes from the Thames River, in the heart of the business district. This elegant and luxurious hotel caters to families, couples, singles and business travellers who want to be in the perfect location when visiting this top city. Canary Riverside Plaza offers elegant rooms, well-appointed with modern conveniences, including free Wi-Fi. The hotel also offers access to the Virgin Active Gym and there is a wellness centre on-site. In addition to this, the hotel offers twenty four hour room service to all one hundred and forty two luxury rooms.
Looking for more things to do in London? CLICK HERE